[ux_slider]
[ux_banner height="100%" bg="2398″ link="https://www.selfdriveuganda.com/"]
[text_box position_x="95″ position_y="90″]
[/text_box]
[/ux_banner]
[ux_banner height="100%" bg="2271″ link="https://www.selfdriveuganda.com/"]
[text_box position_x="100″ position_y="85″]
[/text_box]
[/ux_banner]
[ux_banner height="100%" bg="956″ link="https://www.selfdriveuganda.com/"]
[text_box position_x="100″ position_y="85″]
[/text_box]
[/ux_banner]
[ux_banner height="100%" bg="1154″ link="https://www.selfdriveuganda.com/"]
[text_box position_x="90″ position_y="90″]
[/text_box]
[/ux_banner]
[/ux_slider]
[section label="DESKTOP"]
[row]
[col span__sm="12″]
Long Term Car Rental, 4×4 Car Hire in Uganda: Self Drive Uganda

Looking for Long term Car Rental in Uganda? Self Drive Uganda offers the best car hire services on long term for projects and travelers wishing to explore Uganda national parks for wildlife watching , gorilla safaris or Rwenzori trekking expeditions on a life time self drive safari trip.
Why Select Long term Self Drive trip
We provide our clients with a price guarantee that ensures we always offer the best possible rates for long-term rental in Uganda, Rwanda, Kenya & Tanzania. This means that money matters can be easily taken care of, giving you more time to focus on the fun part – planning your Self-drive trip of a lifetime with us.
Where to visit on Long term Self Drive Safari.
When it comes to self-drive trips in East Africa? it's known to be a one-stop safari destination for primates, wildlife & Mountaineering adventures to explore various places. Self-drive around Lake Victoria on a long-term trip to explore various national parks like Queen Elizabeth National Park, Lake Mburo National Park, Murchison Falls & Bwindi Impenetrable National Park with optional one-way Car Rental. The self Drive team can help you tailor a Self trip and book accommodations or safari lodges.
Why we recommend a rooftop tent Car on Long term Car Rental.
When your going for long term rental within ease when you consider renting a car with rooftop tent to enable you stop and sleep any where within Camping sites close to national parks.
Self Drive Uganda is not a traditional car hire company but an exceptional company for self-drive adventures in East Africa on long term rental with optional one way Car hire. Contact us and you will realize that at Self Drive Uganda limited, we do things a little differently.
Get the budget discounted 4Wd jeep with rooftop tents or pop up the roof to explore Uganda's national parks and enjoy self-guided tours including gorilla trekking, Chimpanzee watching & wildlife experiences in Queen Elizabeth & Murchison falls. The Car Rental in Uganda on long term hire can start from as low as 30 Dollars for Toyota Rav4 to 65 USD per day Landcruiser Prado, 70 dollars for Landcruiser with a rooftop tent. Contact us now to reserve your rental car for the long term without fuel.
Self Drive Uganda limited owns its fleets and doesn't not sub contract when it comes to Car hire services within Uganda, Rwanda, Kenya & Tanzania. Travel around East Africa exploring Lake Victoria on a road trip.
Going for Project work in Uganda or Rwanda? Get the deal for long-term car hires in Uganda with experienced drivers or on self-drive from local experts in the Transportation sector.
Self-drive Uganda is the home of all Long Term Car Rentals in Uganda and this option is available when you need Long Term Car Hire or Monthly Car Rental for more than 30 Days to 6 months. Various Car Hire/ Rental Options are available for travelers and these are preferred depending on the tastes and preferences of the travelers.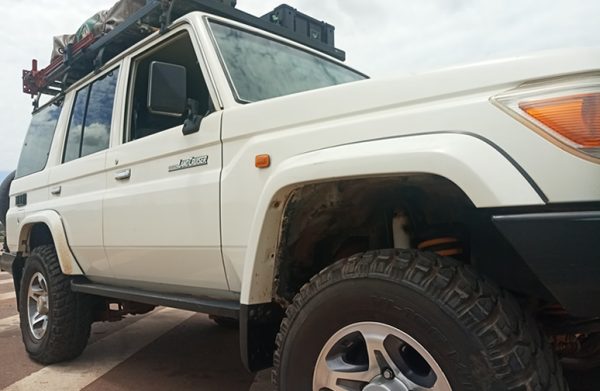 Our Long Term Car Rental Deals are affordable to all clients since we ensure they fit in every client's budget. We offer cars with a higher Mileage to enable you transfer for longer periods in the safari destinations of your choice in Uganda with friends and Family as well as Colleagues.
Please call in Now to Make your Reservation with our Travel Experts who shall draft and offer you the Best Car rental services in Uganda at discounted prices on Tour.
Why Long Term Car Rental in Uganda
Long Term Car Rental offers you a variety of Car Options to choose from ranging from Full Size Cars, 4WDs, SUVs etc.
Long Term Car Rental gives you an opportunity to travel conveniently and comfortably to the safari destination of your choice with friends and Family.
Long Term Car Rental is ensures flexibility due to the fact that it provides you ample time to travel to any destination for a longer period of time within your specific budget.
You Travel with various extras like the GPS, Travel Maps to locate you safari destinations.
24 Hour Emergency Roadside assistance is available for all travelers that prefer Long Term Car Rental.
Discount Offers are available for travelers that prefer this option especially those that travel in groups.
All Adventurers

Manual or Automatic

Excellent fuel consumption


Air conditioning
[/col]
[/row]
[row]
[col span="4″ span__sm="12″]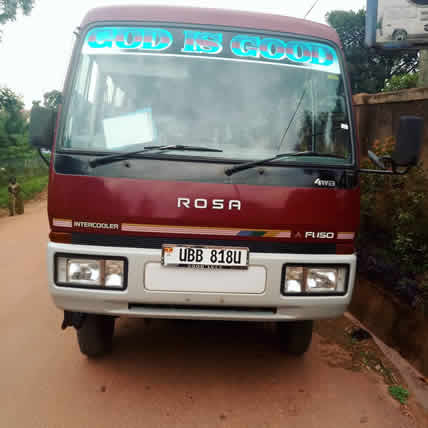 [/col]
[col span="4″ span__sm="12″]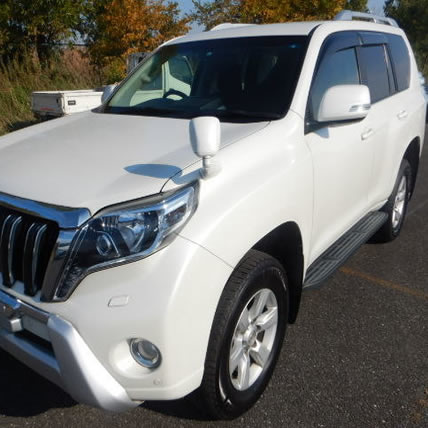 [/col]
[col span="4″ span__sm="12″]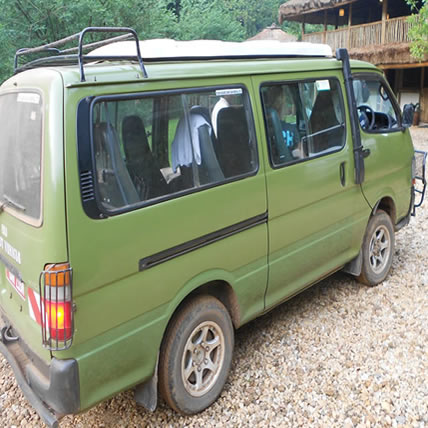 [/col]
[/row]
[gap height="40px"]
[row]
[col span__sm="12″]
[ux_banner height="20%" height__sm="280px" bg="195″ bg_color="#ff0035″]
[text_box width="71″ width__sm="71″ position_x="50″ position_y="50″]
Ready for adventure?
[button text="ENQUIRE NOW" color="white" style="outline" size="large" expand="true" link="https://selfdriveuganda.com/contact.html"]
[/text_box]
[/ux_banner]
[/col]
[/row]
[/section]